"Friends Forever"
The purpose of the Pleasanton - Blairgowrie - Fergus Sister City Organization is to promote understanding and friendship between the citizens of Pleasanton, Blairgowrie, and Fergus and their respective regions, and to encourage and facilitate the exchange of people and culture between the communities.
FLYING SCOTSMAN 2015
May 3, 2015
10:30am!
All Aboard!!!
Wear your tartan and bring your children. Aye, there will be pipes on the journey!
Flying Scotsman Flyer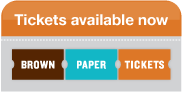 PBFSCO on Facebook
Visit us on Facebook, become a fan, get event information and more.... PBFSCO on Face Book